Our Profile
Kontact Petro-Chem Pvt. Ltd. is one of the most leading company for supplying of various Raw Materials for Paints & Inks like Mineral Turpentine Oil (BPCL) & Driers, Pigments, Acrylic Emulsions, Additives & many more different products.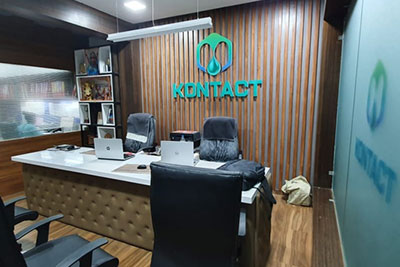 We are one of the most immemorial company providing quality products since 1985. Since our commencement, we believe in high quality products, on time delivery and highest customer satisfaction.
We have a prosperous history of providing the standard products in timely manner & hence we have considerable satisfied customer base which is increasing rapidly by time.
We also manufactures all kind of Metal Tins & M.S. Drums in our sister concern firm Kontact Metal Cans Located in Santej, Gandhinagar.
We have dedicated unit as Kontact Enterprise to supply Mineral Turpentine Oil (BPCL) to ensure the prompt delivery.
We have huge warehouse located in the heart of industrial zone nearby our corporate office & transportation facilities so that it facilitate us to deliver the products from the buffer stock quickly in time.
We convey kind and professional approach in business and that's why we manage to build sturdy and long relationship with our elite associates who are always happy to have prolonged association with us.
Due to our steadfast quality commitment, business ethics & long-lasting relationship, we have become a premium & reliable global brand providing high grade raw materials in the market.
Vision
To be preferred partner in supplying quality products, for the services - Being admired for our business values & ethics – keeping our brand synonymous with reliability & customer satisfaction.
Mission
To provide our client competitive and premium quality products & services to sleek growth through new ideas, new products & strong relationships to continuously improve our services to prompt & efficient sales & after sales services sustaining our reputation as a reliable customer-oriented & dynamic set-up in the market achieving profitable growth, operational & organizational excellence without compromising our values & business ethics.